With Cash Advance powered by Traction, you can rapidly receive cash to cater to your urgent business needs and pay back conveniently.
1
Sign up on Traction
Transact on the Traction app and get pre-qualified for a loan.
2
Apply
Apply for the cash advance in 5 mins and get the loan you need to grow your business.
3
Repay
Payback with an agreed percentage from every sale using Traction.
4
Apply again
Do more transactions, increase your credit limit, and expand your business.
Get rapid access to cash for your business

No long forms to fill out
Say goodbye to long processes and endless documentation. Transact, apply and get funds deposited directly into your wallet .

No collateral required
Get the loan you need anytime, anywhere with no strings attached.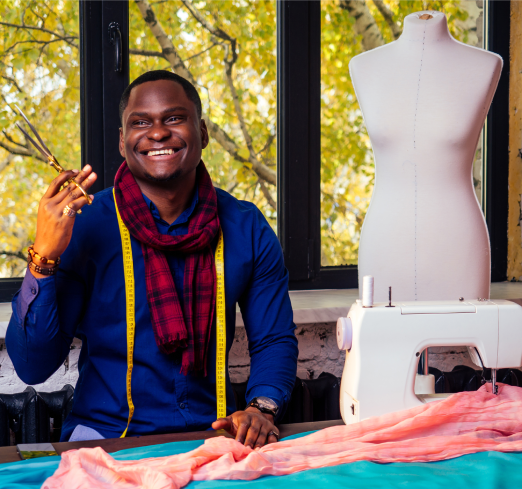 Easy, Flexible repayments

Flexible repayments
Repay an agreed-upon percentage of your Traction transactions on a daily basis.

Pay as you earn
Pay less on slow days and more when it's busier
Unlock higher limits with more transactions

Transact more, access more
Increase your loan limit by performing more transactions using Traction payment solutions. Access over ₦1 million in loans.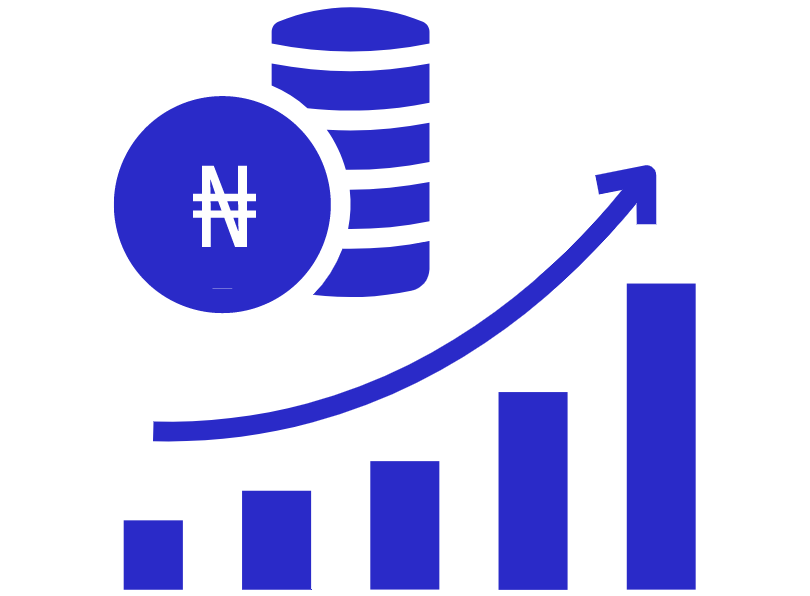 FAQs
What is Cash Advance?
The Traction Cash Advance is a cash based loan available for existing Traction merchants. As a merchant, you can access this loan to make purchases focused on expanding your business which will lead to increased transactions and revenue.
How do I apply?
All applications for the cash advance are completed on the Traction App. Start your application by downloading the Traction app from Google Playstore or log into our web version through this link.
Who is eligible to apply for Cash Advance?
You are an existing Traction merchant. If you are just joining the community, congratulations! You will be eligible in the next 60 days to apply for a loan, so keep transacting using the Traction App.

You have been using Traction payments for at least 60 days prior to applying (Fixed account or POS terminal)

Your average monthly total transaction amount has to be at least N100,000 over the last 60 days

You must have performed at least 25 transactions over the last 30 days

You must have an active merchant wallet on Traction app

You must have completed your KYC requirements
Do I need documents or a collateral?
You do not need documents or collateral to access the cash advance loan. Once your account and KYC have been verified on the Traction app, you instantly become eligible to apply for a cash advance.
How long does it take for the Cash Advance loan to be credited?
Upon successful verification and validation by the Traction team, you will receive your cash advance within 24 hours of you signing and returning your loan agreement document. Please notify us if you have not received the cash advance after 24 hours.
What is the tenure of the cash advance loan?
The max tenure of a Traction loan is 6 months

You can repay the loan back earlier than the stated date

However, the tenure in which you decide upon signing the agreement will determine the fee you are charged for the loan amount requested
How much can merchants get from Traction?
Maximum amount available for a loan request is N5 million.
What is the Interest rate of the Cash Advance Loan?
The Traction cash advance loan currently cost 3% per month

The loan cost is a fixed amount that is communicated to you upfront in your loan agreement.

You can pay back the loan earlier than stated if you choose to do so. However, the interest fee on the loan will remain the same as stated in your loan agreement.
I just completed my loan repayments. When can I apply for another loan?
Once your repayment has been completed, you will receive an email letting you know that your repayment has been received and you can apply again. Please note that there is no waiting period for you to apply once you have paid off your existing loan.
I have paid back my loan but my account is yet to be updated, what should I do?
Kindly send an email with your proof of payment to loans@tractionapps.co and the team will get back to you shortly.
What if I don't pay back my loan?
If you know you will encounter issues repaying your loan at the stated date, please contact us a week before the due date to work out a repayment plan. If payment is not made within the stipulated timelines, it can attract consequences such as;
Suspension of your account on the Traction platforms, which means you will no longer be able to access the Cash advance loan or any other loan facility on our platform in future.

Poor credit rating with Credit Bureau agencies which will prevent you from accessing loans from us and any other financial institution.